Shannon Sullivan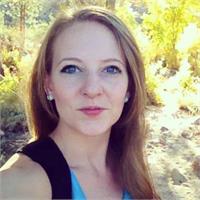 I took my first yoga class while in college as a dance major 16 years ago. From there, I would periodically come back to a regular practice until it became a part of my everyday life. Yoga has helped me find peace through challenging times, learn to let go of things outside of myself, & how to more deeply love myself & those in my life. Having a dance & athletic background, naturally I was attracted to the physicality of a yoga practice & discovered that heated power yoga, in particular, afforded my body the physical challenges I was hoping to achieve. Yoga, being a practice, means that there is always room to grow & evolve which is, in my opinion, one of the most thrilling aspects of life.
I wanted to be more confident & to share these amazing new tools with others in the hopes that in some small way I could help make the world a better place. That is when I decided to make "maybe I can be a yoga teacher" into a reality, deepening my own understanding and practice as well as having the opportunity to share that love and knowledge with my community.
Shannon Sullivan is currently not instructing any classes.