Tricia Brett Family Warriors Kids Yoga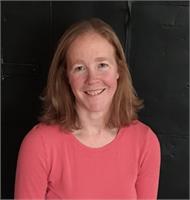 My first yoga experience was when I was a child with my Mom. We watched "Lilias Yoga & You" on the local PBS channel & we would attempt the practice together. I was much more limber then & it was easier for me than for my Mom. Over the years, I would try different practices & think about going, but I allowed life to get in the way of really committing to a practice. I met Heather at the local library when our boys were very little. She had just opened Sanctuary. Again, I wanted to go to the studio but found every excuse to not go. I finally started going when my son started school. I was hooked. My practice led me to want to share yoga with children. Children are stressed, over-scheduled, over-tested & just plain done. I received my certification for children's yoga through Childlight Yoga & love teaching kids. Children bring such joy to the class - we're always moving, talking, singing & playing. Children are natural yogis. They can move. They just need to learn to connect their movement with their breath & know they can use that at any time. Yoga is a lifelong practice.
Tricia Brett Family Warriors Kids Yoga is currently not instructing any classes.