George Mitesser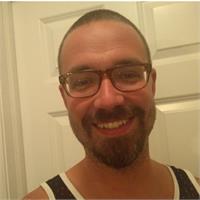 I started practicing yoga in 2012, when I began experiencing all sorts of pain from my lower back to my head along with anxiety and depression. It had been suggested that I try yoga as a form of therapy. I did, & found that it was so much more than just physical therapy. I learned that there exists a strong connection between my physical body, energetic body, and emotional
being. Through yoga & meditation, I have been able to truly understand my feelings & energy manifest in my body. As a high school math teacher, I encounter adolescents who are experiencing stress & don't know how to handle it. I now run a weekly
yoga club for students and hope to inspire other high schools to offer yoga as well.
George Mitesser instructs the following:
Where the Slow Flow & Power Flow meet. Whether you're a seasoned yogi or are just getting onto your mat, modifications & variations will be offered to help you customize your practice. Open to students of all levels.