Kathy Campbell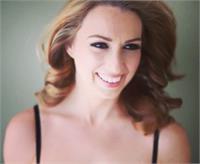 I spent time exploring many different styles and practices of yoga & the traditions of a yoga lifestyle. I began practicing yoga regularly in 2008 & fell in love with Vinyasa Flow (Power) yoga. I am passionate about teaching students to link breath and movement - to immerse themselves in breath & be in the present moment, to let go and connect body, mind and spirit while moving through a physical practice. I strive to create a class & space that allows students the opportunity to open their mind & trust their intuition - exploring what breath and body can create on the mat which leads to coloring outside the lines off the mat..taking their practice into their everyday life.
Kathy Campbell instructs the following:
Our signature class. An energizing flow that connects you to your power. A full body workout, meditation in motion. Be ready to breathe...sweat...and experience transformation! Open to students of all levels.